Plastic safety coil lanyard, do you know its applications?
Daily usually can be used for when we are fishing, hunting, camping, hiking, climbing and cycling, etc。
Most of the attach and secure lanyard can be used for many applications, like extreme sports, construction industry, prisons, military, police forces and nautical pursuits so on.
Muti-purpose expandable coiled lanyard, welcome your custom design and detailed OEM requirement.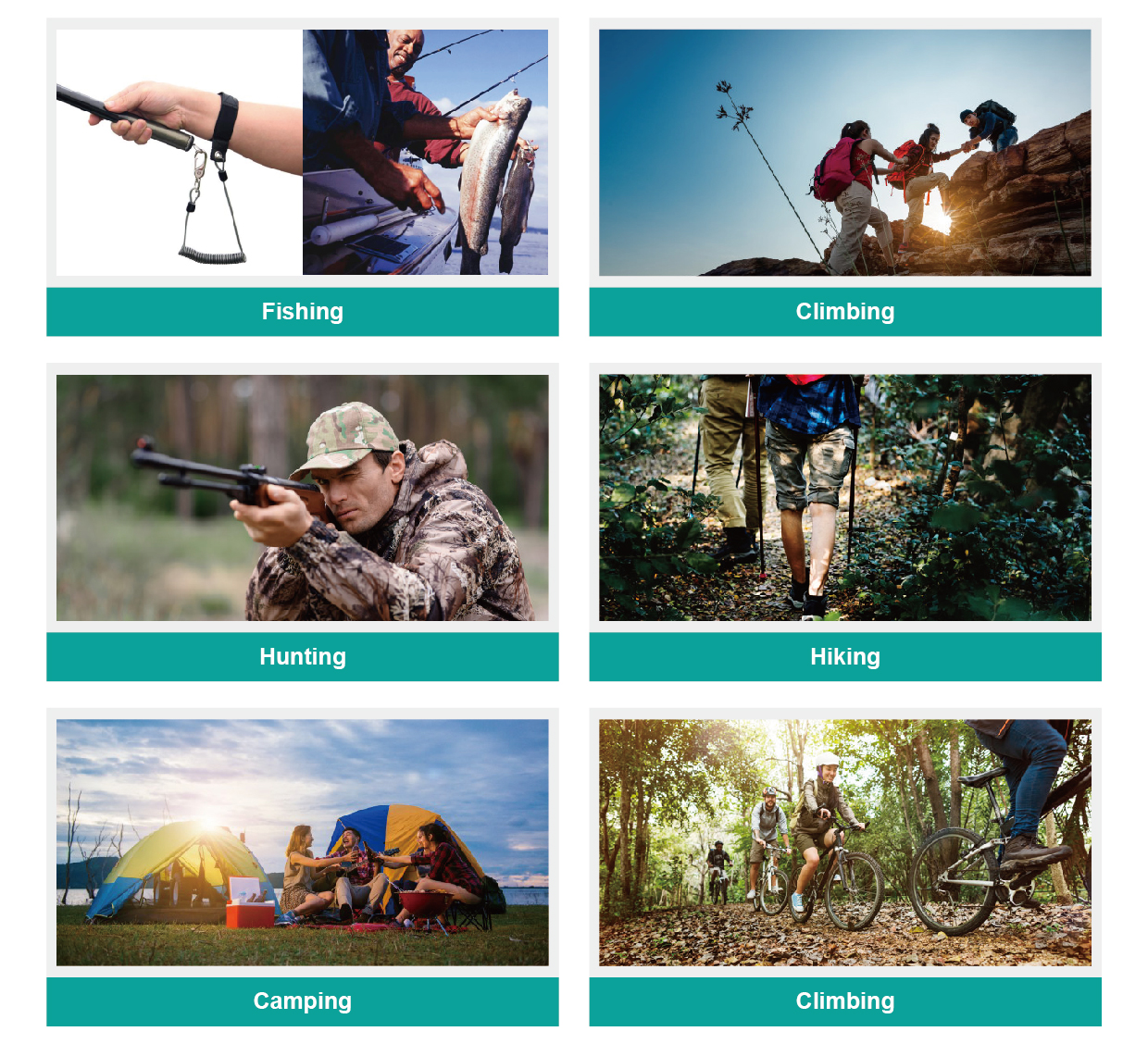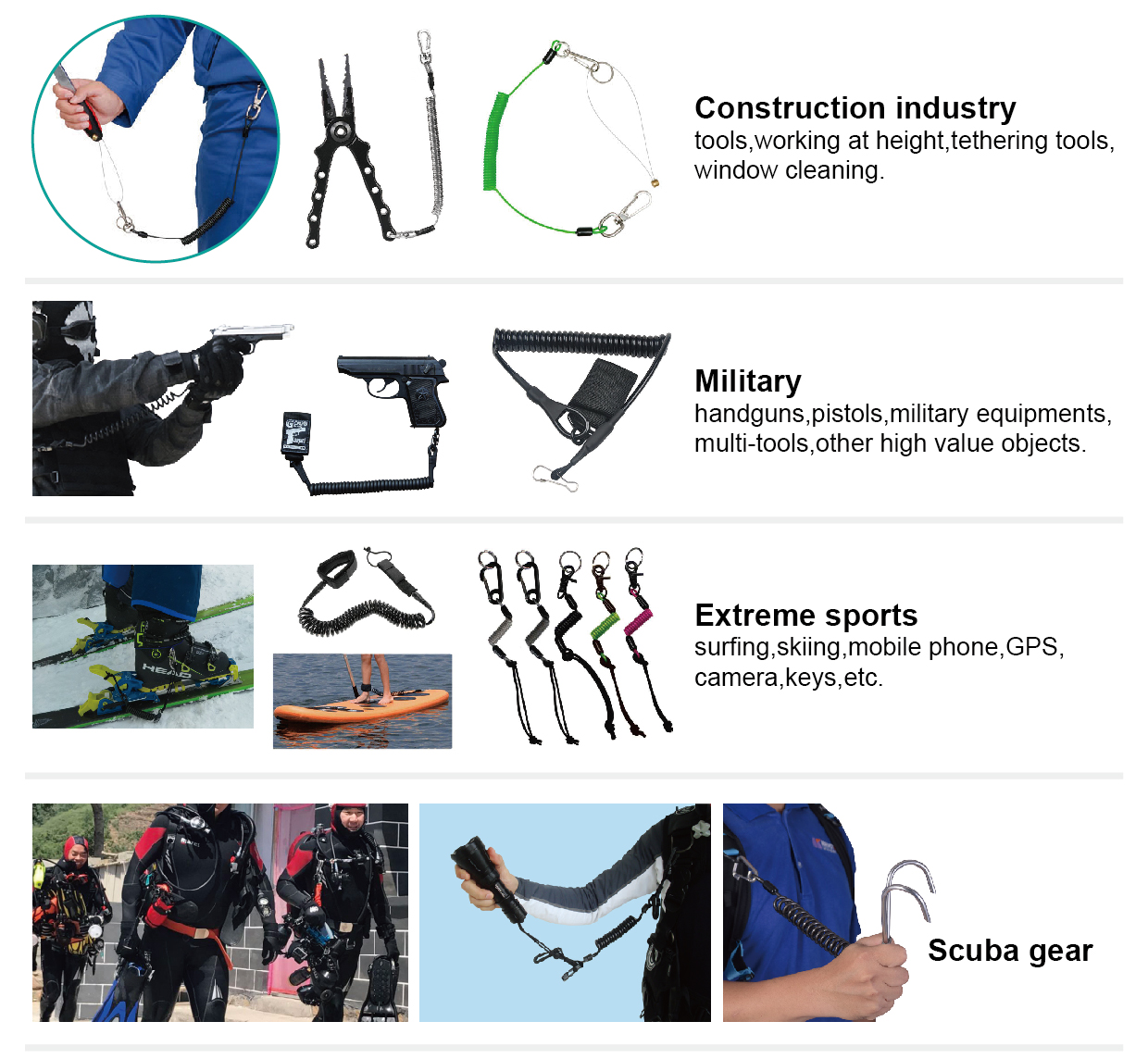 Military
handguns,pistols,military equipments,multi-tools,other high value objects.extreme sports surfing,skiing,mobile phone,GPS,camera,keys,etc.
Aviation
keys,locator beacons,air equip.
Police forces
firearms,police equipment,keys,CS spray,etc.
Construction industry
tools,working at height,tethering tools,window cleaning.
Nautical pursuits
jetski safety cords,engine killcords,underwater torches,scuba gear,etc.
Medical aid
medical equipment, door keys,access control passes.
Public entertainment
keys,mobile phone,wallet,personal effects,etc.